Alumni, We need your help!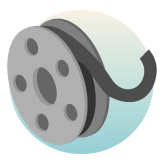 Promotional video
We are working on creating new promotional materials. We would love to have video testimonials of your experiences in our study abroad programs. We are planning on creating a video for informational and promotional purposes for prospective students. 
 We are asking alumni to:

Make a video of yourself answering the questions below.

Send us the video to media@ausm.community, or share it with us on google drive or dropbox using the media@ausm.community email.

Help us spread this message to other AUSM alumni.
Make a video of yourself answering the following questions. Please note that the questions are a guideline and you are welcome to share as much or as little as you want. You are also welcome to answer other questions and be as creative as you would like. 
Tell us a little about you

Name

Where do you live now?

Where did you attend school (college, university)?

What program did you participate in and when?

Why did you choose to study in Mexico or Cuba with MSN/AUSM?


Tell us about your experience abroad

How would you describe your overall experience in the program?

What were some of the challenges that you faced in the program?

What were the most unexpected experiences that you had during the program?

In what ways did the program meet or exceed your expectations?


Your experience in retrospect

How has studying abroad in Mexico or Cuba impacted your life?

Are there lessons that you learned in the program that are still part of your life?

What kinds of challenges did you face coming back to your community after participating in the program?


Advice to those considering the program

Why would you recommend this program?

Who would benefit most from participating in the program?

Tips for Recording a Good Quality Video
Plug in a Microphone

– If you have access to an external microphone that you can plug in to your device, there will be less background noise. 

Record Horizontally

– It's preferable to record in landscape/horizontal orientation/format

Sounds to Avoid

– Try to avoid recording close to any kind of engines or mechanical devices (even ones that appear to produce "quiet" sounds)

Background Noise

– Often outdoor sounds and nature sounds can create a nice background (try to avoid strong continuous sounds like wind)

Video Quality

– If you can, record on a high resolution and make sure you have good natural lighting. 

Send us the video to media@ausm.community
Please note that once you share the video with us, you are giving us permission to use it for promotional and informational purposes. We will be editing videos and might only use part of your video.
Please make sure that you do not delete any media that you share with us until we have confirmed that we have received it.
If you have any other media that you would like to share with us (pictures, videos, audio, art), please send it our way. We would love to add it to our social media, videos, or use it for future promotional or informational resources.
If you are having problems sharing files with us, please contact us at studyabroad@ausm.community.