Study Abroad in Solidarity in Mexico
Learn about Mexican social movements from social actors on the front lines of social change. The Mexico Solidarity Network created this unique study abroad program in 2005 to introduce students to dynamic new experiments in autonomous, community-based organizing and to build solidarity with Mexico's most important and dynamic social movements. In 2011 we added the Chicago re-entry program, an innovative tool that introduces students to social movements closer to home. The lessons you learn from organized communities in Mexico and Chicago will strengthen your social justice work back home. This program offers a truly unique opportunity to learn the theory and practice of living social movements directly from the people building those movements. You will develop lifelong, cross-cultural alliances, new analytical tools, and dynamic organizing skills that will change your life in important ways. The Mexico Solidarity Network uses proceeds from the study abroad program to support our partner organizations in Mexico and also grassroots organizing at the Albany Park Autonomous Center in Chicago. Go to learn more about how your tuition is spent and the reasoning behind this.
Program Dates
 Summer 2017:
June 3- July 1
Fall 2017:
Sep 2 – Dec 4 in Mexico
Dec 4 – 16 in Chicago
Spring 2018:
Jan 27 – April 30 in Mexico
April 30 – May 12 in Chicago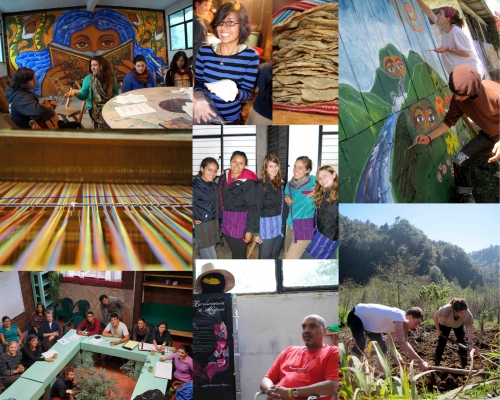 Chiapas 
On January 1st, 1994 indigenous communities in Chiapas captured the world's attention by saying "Enough already!" They took education, healthcare and decision-making into their own hands. Students learn about the history and ideas behind the movement by living for five weeks in Oventic (one of the Zapatista Good Government Centers), attending the language school there, and participating in theater, farming, sports, boot-making, weaving, film, and group reflection workshops. The first week in Chiapas is spent at the  Universidad de la Tierra – an inspiring school for indigenous self-sufficiency. Weekends are spent in the colonial town of San Cristóbal de las Casas.
Tlaxcala
Tlaxcala means the place of the corn tortilla in the Nahuatl language. It's Mexico's smallest state and most students haven't heard of it before coming on our program, but many enjoy their time there more than any other portion of the semester. Students stay with families in the National Urban and Peasant Council (CNUC in Spanish), a group born in resistance to the free trade agreement. These are families whose ancestors worked on Tlaxcala's large plantations for generations and who won control of their land through the 1910 Revolution. They're farmers who plant and nurture Tlaxcala's 26 varieties of native corn, cycle after cycle. And they're dignified people who are improving their agriculture, housing, health, and education without giving their loyalty to any political party. Students live with homestay families in Tlaxcala for three weeks, mixing academic classes with visits to farms, mountain-top watersheds, cultural events, and community assemblies.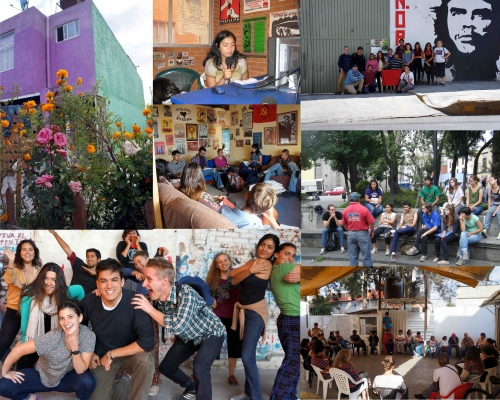 Mexico City
The Tlanezi Calli cooperative is one of Mexico's most impressive social movements. Emerging from the government's inadequate response to the 1985 Mexico City earthquake, Tlanezi Calli have organized tens of thousands of people around access to dignified housing. But they don't just hope for this resource – they build it from the ground up. Families occupy unused land, pressure the government for titles and building supplies, and get their hands dirty building drainage systems, electrical grids, streets, and their own affordable homes. The Panchos aren't only a housing organization – they're about people having a say over all aspects of their lives, including community assemblies, community security, and their expansive greenhouse.  Students live with families that are part of the  Tlanezi Calli cooperative for a two weeks and visit landmarks, human rights defenders and activists around the city.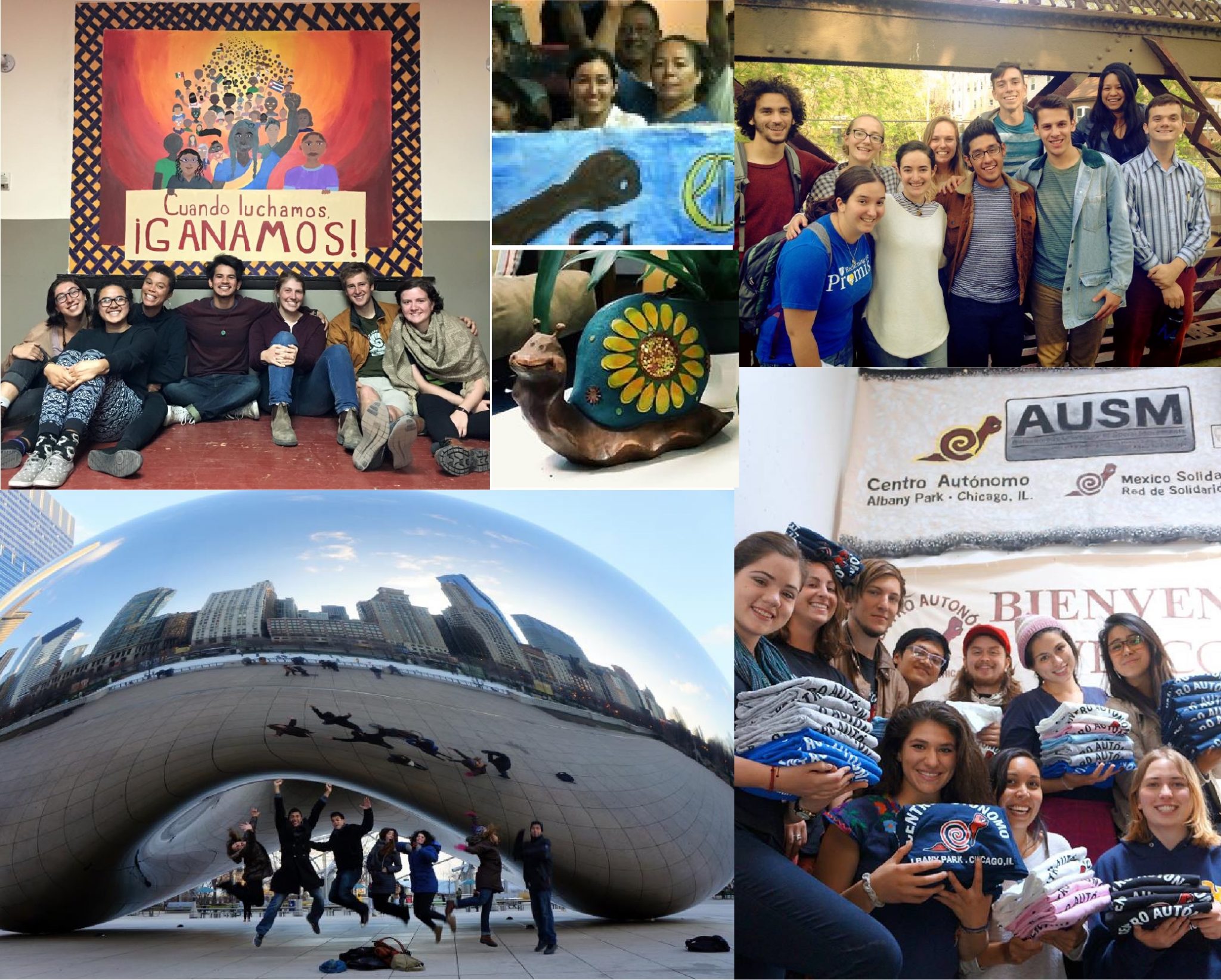 Chicago
It's not just in Mexico that groups are building autonomy. The Chicago re-entry program allows students to re-acclimate to being in the US by living with immigrant families who are part of the Centro Autónomo. They learn about immigrant rights, anti-foreclosure work, popular education, gender workshops, and arts and culture organizing north of the border by getting involved in the day-to-day work of community organizing. Read more about the Chicago re-entry program here.
Accreditation
The Program is accredited by the Universidad Autonoma Metropolitana in Mexico City. Hampshire College is the US school of record and issues formal transcripts. The program is also formally recognized by the State University of New York (SUNY) system, American University, DePauw University, Guilford College – and 95+ other institutions have accepted the credits in full.
Interdisciplinary Course work
The program is 16-weeks (13 without the re-entry program). The inter-disciplinary courseload offers up to 16 credits at the undergraduate or master's level. While the course is interdisciplinary, MSN offers the following course breakdown for accreditation at institutions that do not work under interdisciplinary regimens:
(each course is 4 credits, 60 class hours)
Political Economy (Econ 351/551)
Modern Mexico (Pol Sci 352/552)
Mexican Social Movements (Soc 353/553)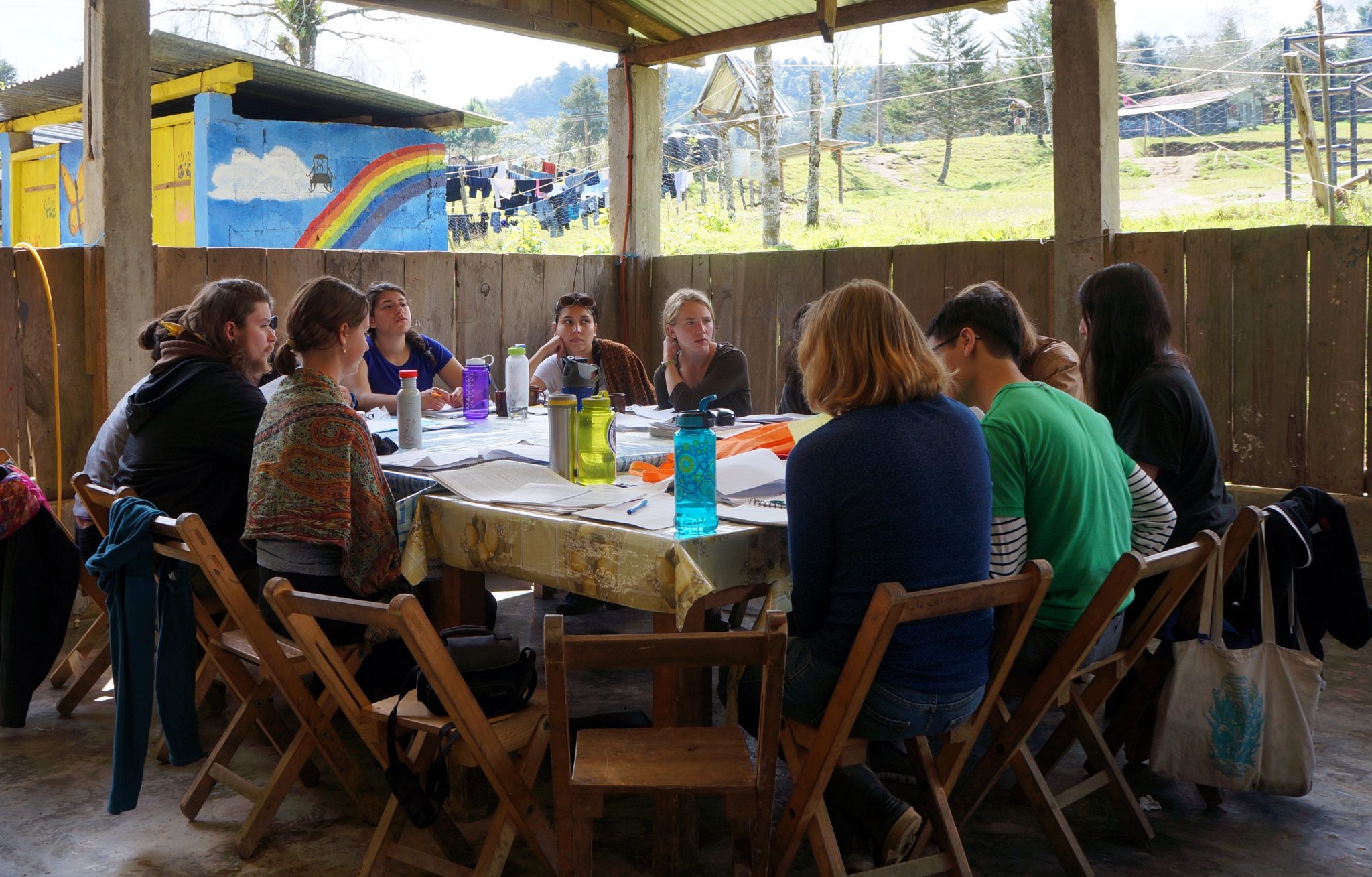 Intensive Language Study
(4 credits, 60 class hours)
Intensive Conversational Spanish and Mexican Culture (Span 203, 303, 403, or 503)
Independent Study
Independent study is open to students whose universities will not accept the credits listed in the core curriculum.
Independent Study (Ind Study 355/555) 1 to 9 credits, 15 to 135 class hours (content developed in discussions with students and professors)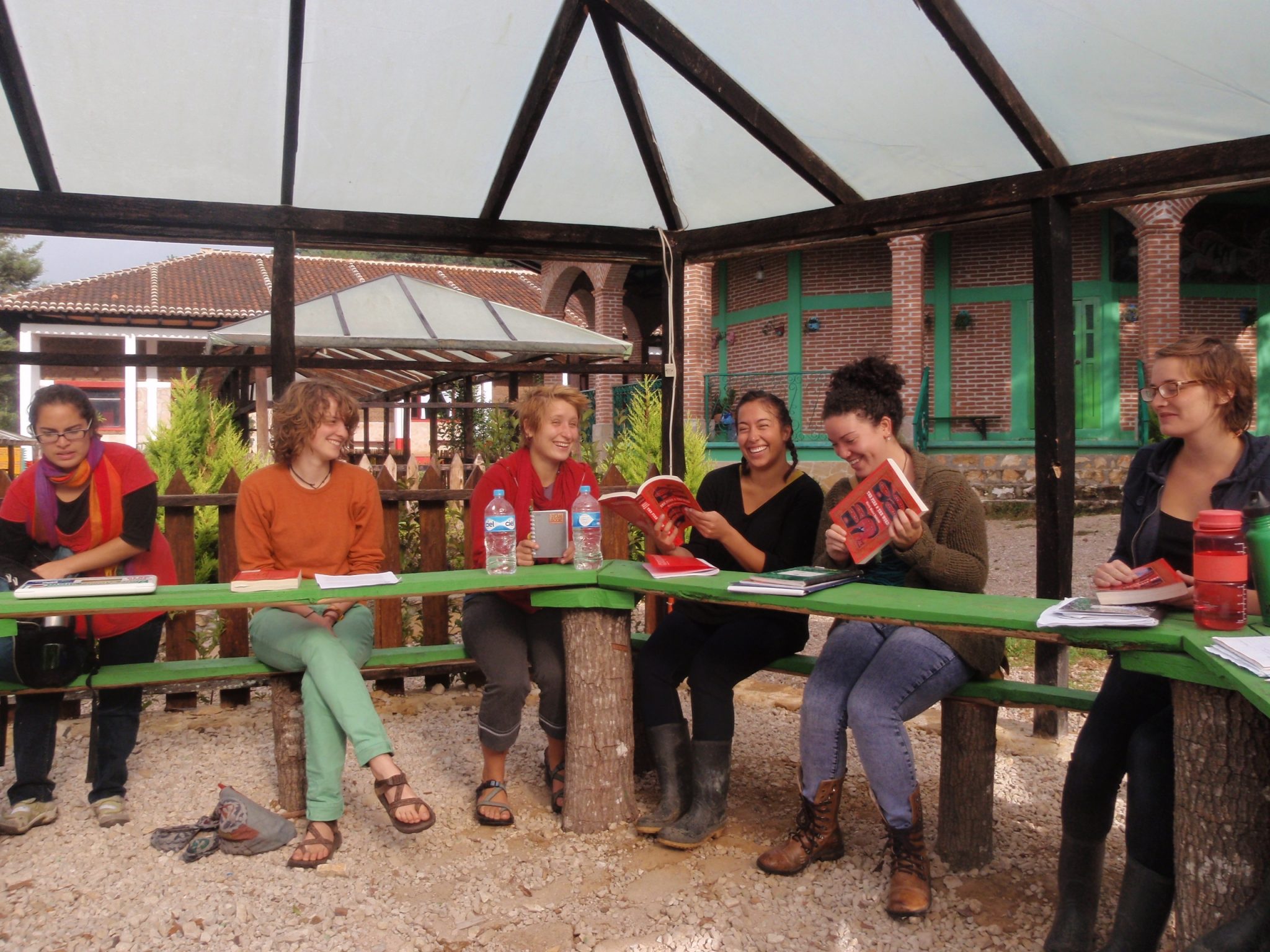 Language Instruction
Students have the opportunity to greatly enhance their Spanish skills in the following ways:
Intensive language courses: The first 6 weeks students learn conversational Spanish (or Tzotzil) with social movement actors using popular education techniques
Homestays: Spend 7 weeks living with Mexican families
Encuentros, Mexican culture and workshops: Meetings with social movement actors, discussions in Spanish on Mexican culture and current events, and workshops conducted in Spanish are each programmed twice weekly throughout the semester
Re-entry program in Chicago: Live in a homestay with one of the Mexican, Ecuadorian or Guatemalan families that make up the Centro Autónomo, participate in English as a second language courses and practice your Spanish around the barrio
Workshops
Get out of the classroom and into the community! To help you gain a better understanding of the day-to-day realities of the communities you live in, students participate in at least two workshops each week conducted in Spanish, including:
Organic farming, gender dynamics, liberation theology, and indigenous rights [San Cristóbal, Chiapas]
Traditional weaving, boot-making, indigenous culture, introduction to autonomous education [Oventic, Chiapas]
Traditional cooking, herbal medicine, emigration dynamics, organic fertilizer production, local festivals [Tlaxcala]
Popular education, immigration dynamics, community organizing, meetings with social movement leaders [Chicago]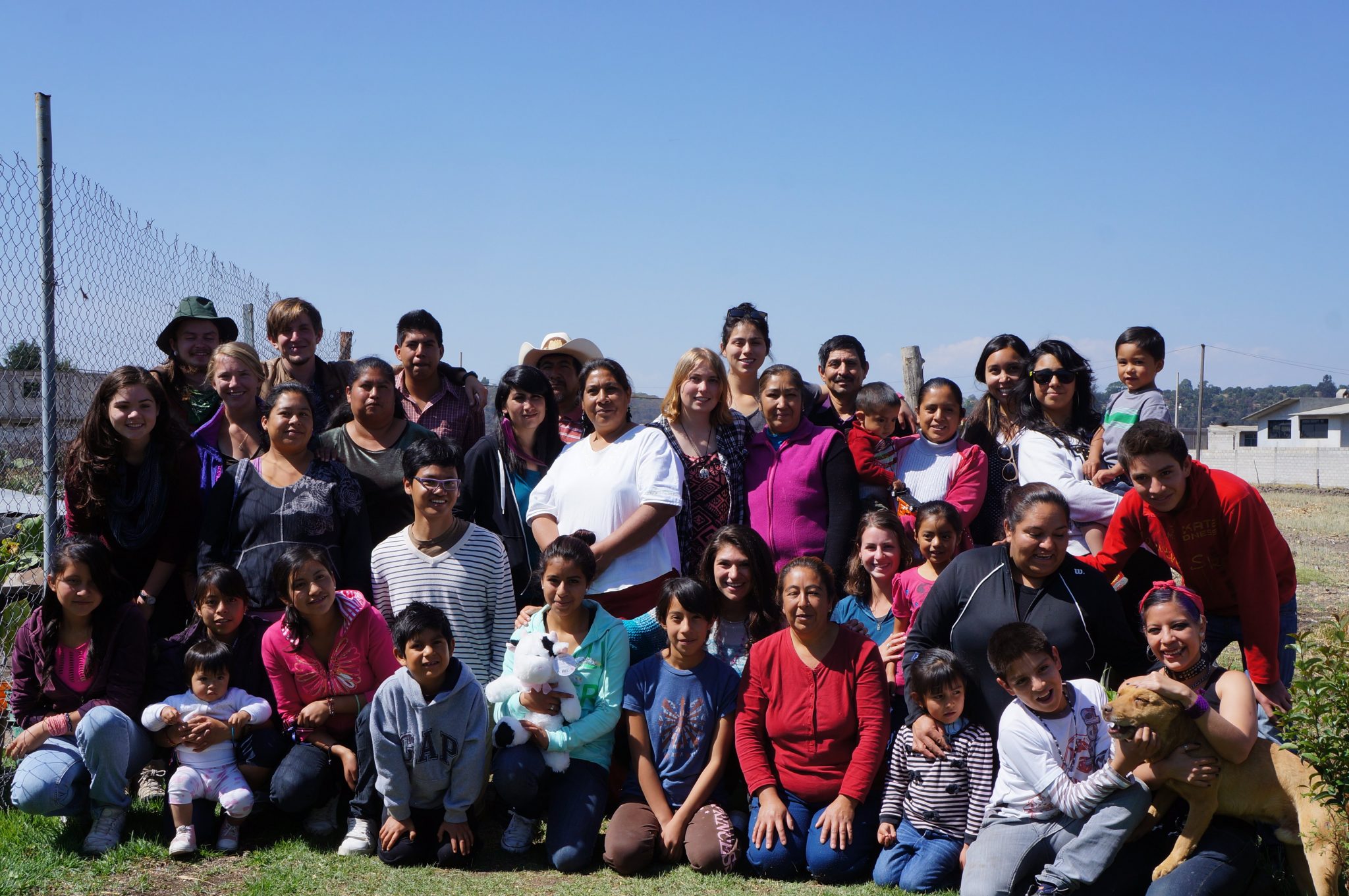 A centerpiece of the Mexico Solidarity Network's study abroad program is your immersion in communities actively involved in political, economic, and cultural organizing. During the program your lodging includes:
Housing in rustic collective dormitories on the campus of the Universidad de la Tierra, a center for educating indigenous youth in practical trades [San Cristóbal, Chiapas]
Collective dormitories [Oventic, Chiapas]
Homestays with campesino families living at the base of La Malintze, one of Mexico's largest mountains [Tlaxcala]
Homestays during the re-entry program with the immigrant families that make up the Centro Autónomo de Albany Park [Chicago]