MEXICO PROGRAM ON HOLD
Thanks for your interest in learning in solidarity with the Zapatistas. Unfortunately, the Oventic Language School – the Zapatista project that hosts us in Chiapas – is closed until further notice. Please email us at studyabroad@ausm.community to express your interest, and we'll notify you as soon as programs resume. In the meantime, check out our social justice study abroad program in Cuba. (July 2023)
Study Abroad in Solidarity in Mexico
Learn about the Zapatistas, one of the most inspiring social movements in the world today. This unique study abroad program allows students to learn about autonomous, community-based organizing with education promotores at the Oventic language school, a Zapatista popular education project.
The lessons you learn will strengthen your social justice work back home. This program offers a unique opportunity to learn the theory and practice of living social movements directly from the people building those movements. You will develop lifelong, cross-cultural alliances, new analytical tools, and dynamic organizing skills that will change your life in important ways. AUSM uses proceeds from the study abroad program to support our partner organizations in Mexico and also community-based organizing in the US.
Our programs are full Spanish immersion, with all classes and activities conducted in Spanish, so get ready to take your fluency to the next level!
Upcoming programs
ON HOLD UNTIL FURTHER NOTICE
Email studyabroad@ausm.community if you'd like to be notified as soon as programs are available.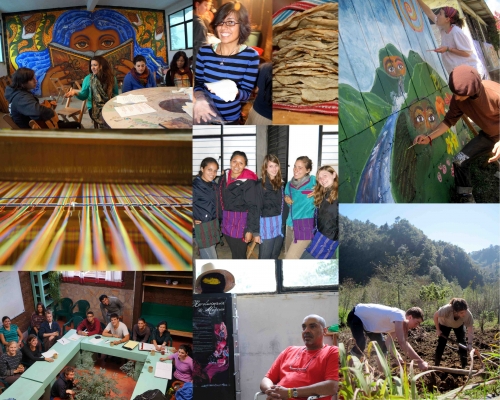 Chiapas 
On January 1st, 1994, indigenous communities in Chiapas captured the world's attention by saying "Enough already!" They took education, healthcare and decision-making into their own hands. Students learn about the history and ideas behind the movement by living in Oventic (one of the Zapatista Good Government Centers), attending the language school there, and participating in theater, farming, sports, boot-making, weaving, film, and group reflection workshops. The first week in Chiapas is spent at the  Universidad de la Tierra – an inspiring school for indigenous self-sufficiency. Weekends are spent in the colonial town of San Cristóbal de las Casas.
Accreditation
The Program is accredited by the Universidad Autonoma Metropolitana (UAM), one of Mexico's most prestigious public universities located in Mexico City. The UAM issues formal transcripts and diplomas. For US institutions that don't recognize the UAM (there are very few), Hampshire College is the US school of record and issues formal transcripts for an extra cost of $300. The program is also formally recognized by the State University of New York (SUNY) system, American University, DePauw University, Guilford College – and 95+ other institutions have accepted the credits in full.
Interdisciplinary Course work
The program is 10 weeks. The inter-disciplinary course load offers up to 16 credits at the undergraduate or master's level. While the course is interdisciplinary, AUSM offers the following course breakdown for accreditation at institutions that do not work under interdisciplinary regimens:
(each course is 4 credits, 60 class hours)
Mexican History (HIST 354/554)
Indigenous Culture (ANTH 356/556)
Revolutionary Mexico (SOC 357/557)
Spanish (SPAN 201, 301, 401, 501)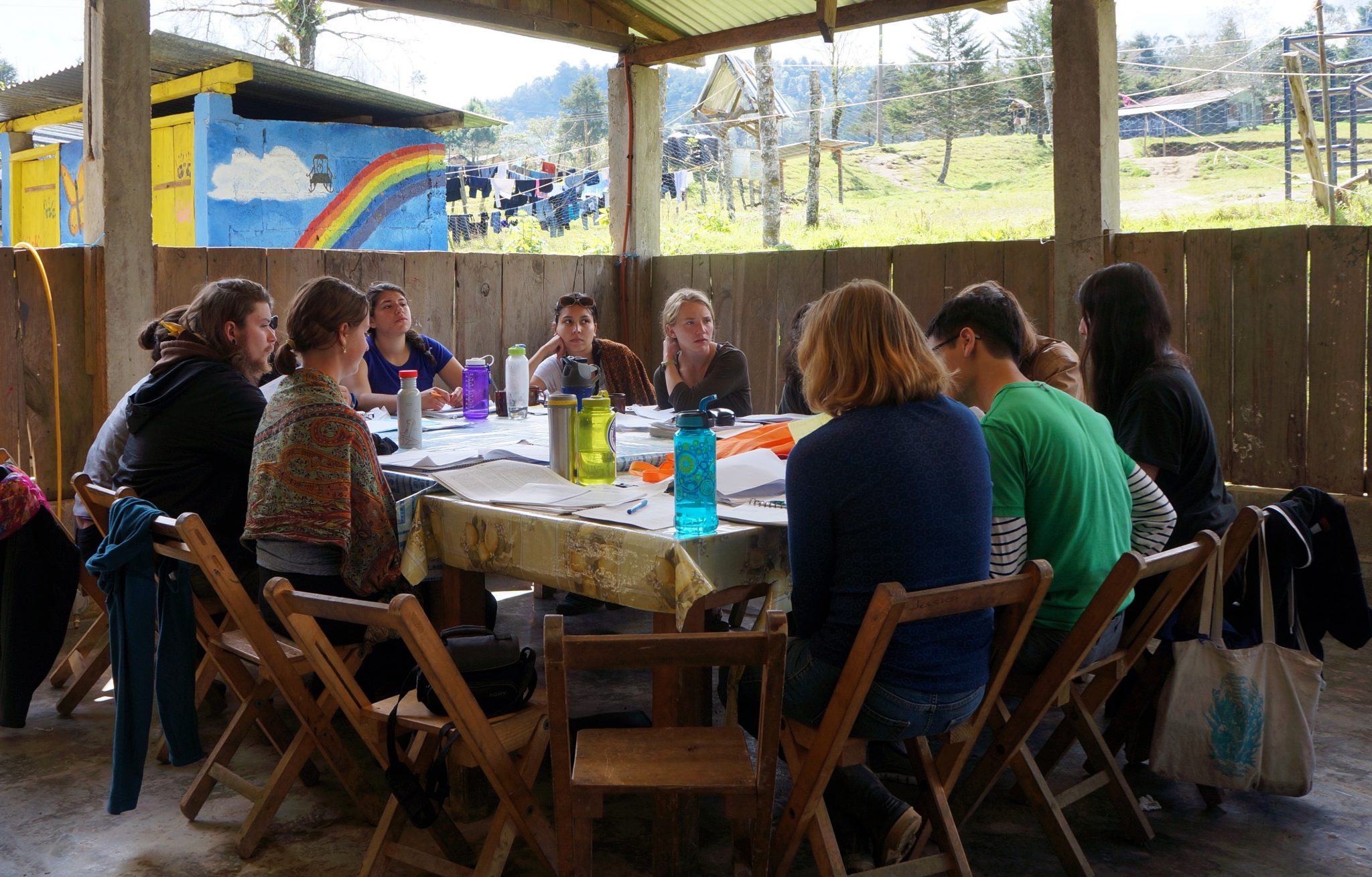 Independent Study
Independent study is open to students whose universities will not accept the credits listed in the core curriculum.
Independent Study (Ind Study 355/555) 1 to 9 credits, 15 to 135 class hours (content developed in discussions with students and professors)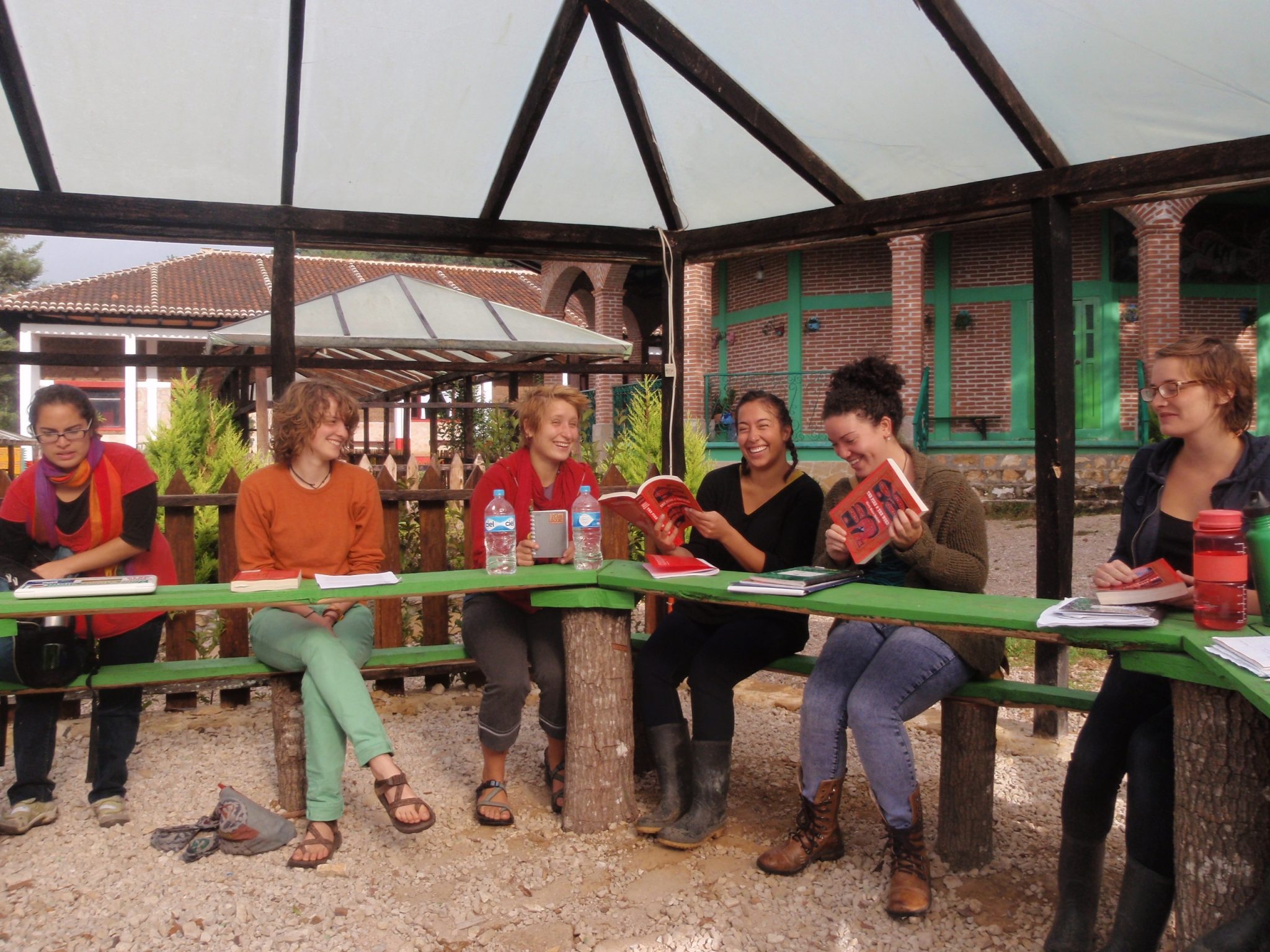 Language instruction and and cultural immersion
Students have the opportunity to greatly enhance their Spanish skills in the following ways:
Intensive language courses: Students learn conversational Spanish with social movement actors using popular education techniques.
Immersion: Spend 10 weeks living in the Zapatista Good Government Centre of Oventic, a bustling decolonized space dedicated to autonomous education, healthcare, cooperatives and self-government.
Encuentros: Meetings with social movement actors and discussions Mexican culture and current events – all conducted in Spanish – are programmed twice weekly throughout the semester.
Workshops include organic farming, gender dynamics, liberation theology, indigenous rights, traditional weaving, boot-making, indigenous culture, and an introduction to autonomous education.
 A centerpiece of the Mexico Solidarity Network's study abroad program is your immersion in communities actively involved in political, economic, and cultural organizing. During the program your lodging includes:
Housing in rustic collective dormitories on the campus of the Universidad de la Tierra, a center for educating indigenous youth in practical trades [San Cristóbal, Chiapas]
Collective dormitories in an indigenous community [Oventic, Chiapas]