Study Abroad in Solidarity in Brazil
The AUSM study abroad program in Brazil examines the Landless Worker's Movement (MST), its challenges and successes.  This is a unique opportunity to study up close the largest social movement in the western hemisphere. The program is centered at the Florestan Fernandes National School, a training and leadership development center for working class students and MST members. Students also spend two weeks in an MST encampment in southern Brazil, one of thousands of encampments that successfully liberated millions of acres of farmland for and with campesinos.  The program offers theoretical and historical classes, combined with hands on work in communities involved in active struggles for justice and liberation.
Program Dates
 Summer 2017:
June 4- July 8, 2017
Application deadline: March 15
Program Cost: $3,900
5 weeks | 6 credits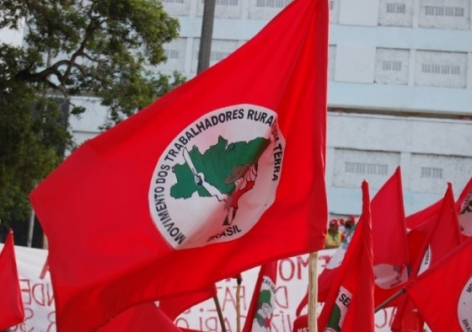 About
The Landless Worker's Movement (MST in Portuguese) is the largest social movement in the western hemisphere with two million members – one of every 100 Brazilians.  With a presence in 23 of Brazil's 26 states and powerful social/political influence in more than 2,000 municipalities, the MST wields unparalleled political power for a grassroots movement, yet the organization is only 32 years old.  How did an organization consisting almost exclusively of campesinos and the working poor develop so quickly?  In a country where 46% of rural land is controlled by 1% of the population, how was the MST successful in liberating 100 million acres of farmland for and with landless campesinos? In a country with some of the worst disparities of wealth in the world, how has a campesino-led social movement come to occupy such an important social/political space?  Do campesino movements have a future in a world dominated by industry and, increasingly, high technology?
The core program consists of two classes integrated in a modular system that utilizes an interdisciplinary pedagogy, combining theoretical classes with workshops and experiential learning. Reading materials are drawn from sociology, political science, anthropology, economics, history, literature, and other relevant disciplines.  Students meet in formal academic classes organized around discussion of assigned readings and lectures by some of Brazil's leading social actors and academics.  Experiential learning enables students to connect theory with practice.
Accreditation
The 5-week, 6-credit program is accredited by the Universidade Estadual Paulista (UNESP), one of six public universities located in the state of Sao Paulo.  The MST enjoys a long-standing relationship with UNESP, which accredits and provides professors and pedagogical development for many MST educational projects.
Courses
390/590 Brazil and the MST – Past and Present, 45 hours, 3 credits: Overview of Brazilian history, including colonization, race relations, and the military dictatorship and post-dictatorship democracy, with a particular emphasis on agrarian struggles.  History of the MST includes struggles for agrarian reform, structure and politics of the organization, and social change methodology.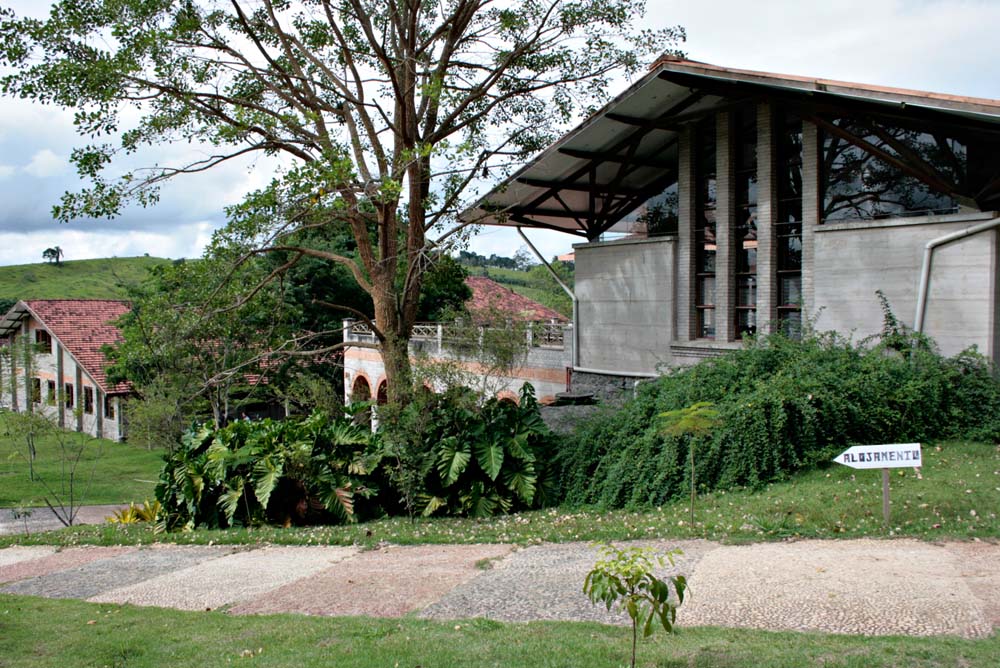 Students are housed the first two weeks and the fifth week at the Florestan Fernandes National School (ENFF), about an hour from Sao Paolo.  The school is a training and leadership development center for MST activists and working class students.  Inspired by the popular education methodology of Paulo Freire and the groundbreaking sociology of Florestan Fernandes, the school has become a national center for education, research and analysis from the Left.  The extensive grounds include housing for up to 400 students, organic gardens, meeting spaces and a kitchen that serves up some of the best food in Brazil.
Weeks three and four, students will be housed at one or more MST encampments in southern Brazil, with the exact encampment(s) determined in consultation with MST leadership.